I have been wondering for the longest time if I should introduce the topic of food to my blog. It's a fairly saturated niche and I don't want to become one of those "cyber-Jacks-of-all-trades". Having said that, after a lot of pondering and dwelling I realised that it's actually one of my biggest interests and an area I know a lot about.
Food unites people and I recall vividly how, upon a two week period of a rigid juice fast, I struggled socially. All gatherings worthy attending were dinners, brunches and impromptu coffee breaks and there I was slowly sipping on iced water with lemon – the lemon wedge now turning into a sultry temptress of solid foods. I missed the act of chewing – something I never thought I would find myself say. Despite that all my friends were supportive and accommodating I still felt like a major Betty Buzz Kill. Granted, I achieved the weight loss results I was then aiming for and I impressed myself with my levels of discipline for but I swore to never repeat depriving myself of solids.
Eating is also the ultimate sensory experience that involves all five senses and hence the memories around meals are often more evocative than others. Enough said – as you have gathered by now, I am a self proclaimed bona fide foodie and I gladly spend ludicrous amounts of money on fine dining and premium ingredients for when I cook. I read cookbooks like others read Grazia and in my head I am on first name basis with Heston, Alain and (speaking of sultry temptresses), Nigella. I cried for days after the news of Anthony Bourdains passing because I genuinely believe that his non judgemental, "will try anything once", globally inclusive mindset around food planted a seed of ethnographic curiosity, worldliness and social acceptance amongst many of his viewers. It did todays xenophobia laced world wonders.
Said and done – moving forward I want to write more about food and for each experience that leaves me feeling a little shaky with rushing endorphins I promise to document and share each detail. By experience I don't only mean Michelin starred venues, even though I'll start this series with London's La Dame De Pic, awarded a star in the 2018 & 2019 editions of the renowned guide.
Located in the majestic Four Seasons hotel at Ten Trinity Square (a former Port of London Authority headquarters building), the restaurant offers distinctive French cooking from Anne-Sophie Pic, one of the world's most respected female chefs. The above seen amuse bouche was indeed very amoosing!
I arrived to the impressive yet relaxing dining room after a heavy room service breakfast, slightly concerned that I wouldn't be able to eat a three course meal. I decided to order a gin and tonic (Hendrics, with a slice of cucumber and some coarsely crushed black pepper) to build up an appetite and to fully absorb & analyse my surroundings.
The interior of the restaurant is chic without being pompous – it's wooden floors give the venue a sense of rustic warmth whilst the bevelled mirrors a-plenty make it feel clean and airy. The crowd was well dressed – it being the Four Seasons and all – but the restaurant did not feel pretentious. I can't stand pretence, often mixed up with "class" by some. Two vastly different things my friends, two vastly different things.
I started off with the Cornish Crab. It was served with a dill panacotta amongst other delightful things. Beautifully presented, the little mountain of moorish crab meat was accompanied (but not overpowered by) it's complimenting clementine jelly. You don't need to sell the seafood & dill combo to a Swede so I knew I would like this dish but Annes innate understanding of ingredients and flavour marriages now became apparent. It was delightful and I would go back to the restaurant for this dish and this dish only.
For mains things got carnivorous and I opted for the suckling pig marinated in Portobello beer and chamomile, served with celeriac in brown butter, spiced apple & Vietnamese coriander.
Just like with the starter dish, I tasted each and every one of the above mentioned flavours working together in a glorious symphony, the meat being particularly fragrant. Suckling pig is a tricky piece of protein I find – it doesn't actually carry a distinct flavour apart from a hint of a soapy sweetness. The savoury and bitter beer marinade did it good.
I was hesitant to weather I should order a desert but I was ensured by my waitress that the deconstructed mille feuille was 1. very light and 2. the chefs signature, ergo something not to be missed.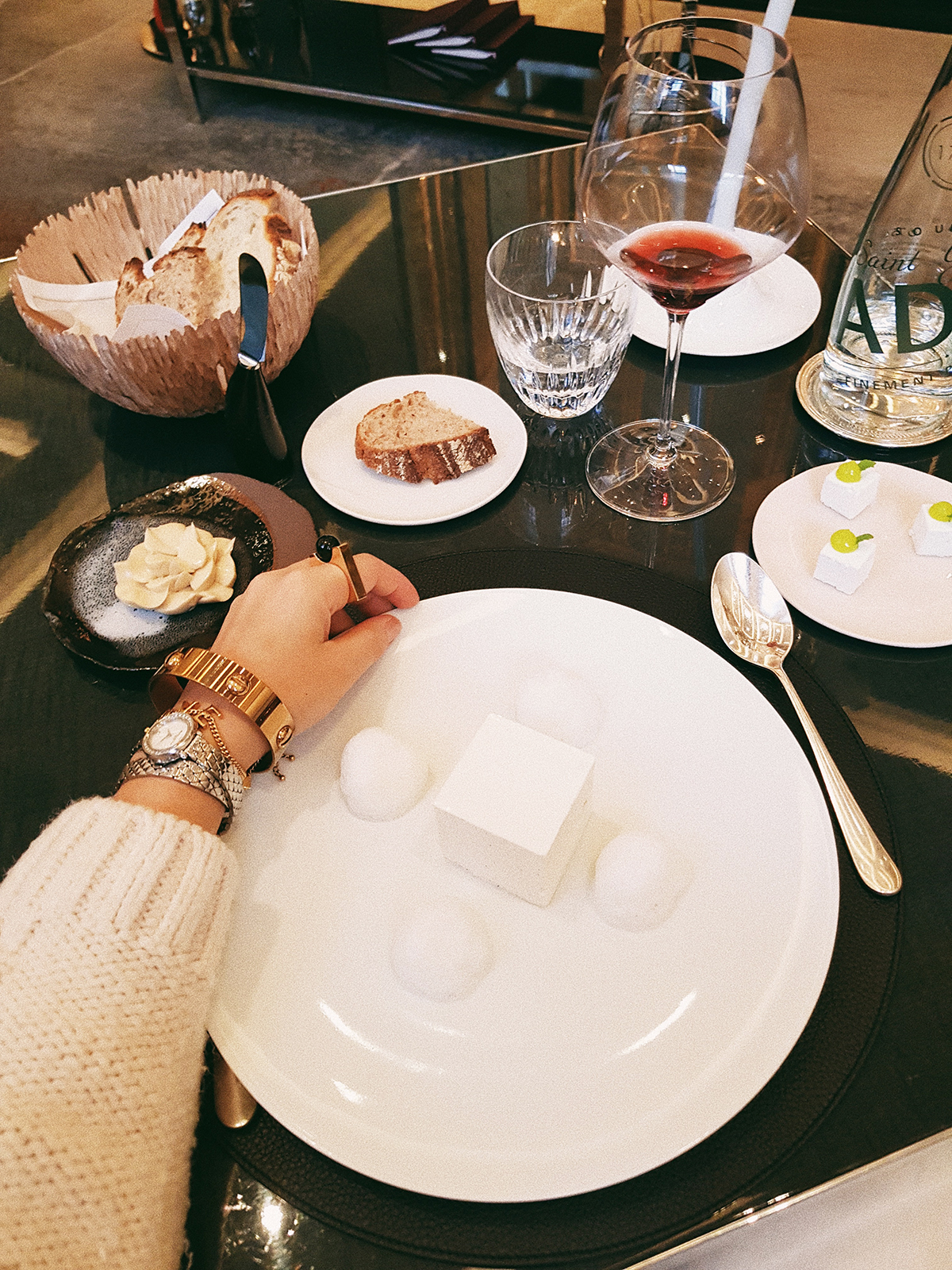 I am really glad I didn't skip desert – firstly it was as beautiful as it was tasty (the sheets of puff pasty resting inside the Tahitian vanilla cream). Secondly, I learned what Voatsiperifery is and I bloody love learning new things.
The somewhat-hard-to-pronounce spice is one of the worlds rarest peppers and grows in the hot and humid South-Eastern Madagascan rainforests, where the vines can reach 20m tall and only grow in the wild, making picking very difficult. I am grateful to whoever did venture down the rainforest for me because the delicate foam surrounding the pastry was a delicate yet a force to be beckoned with. I am also grateful to the inventor of Google, allowing me to bask in this knowledge.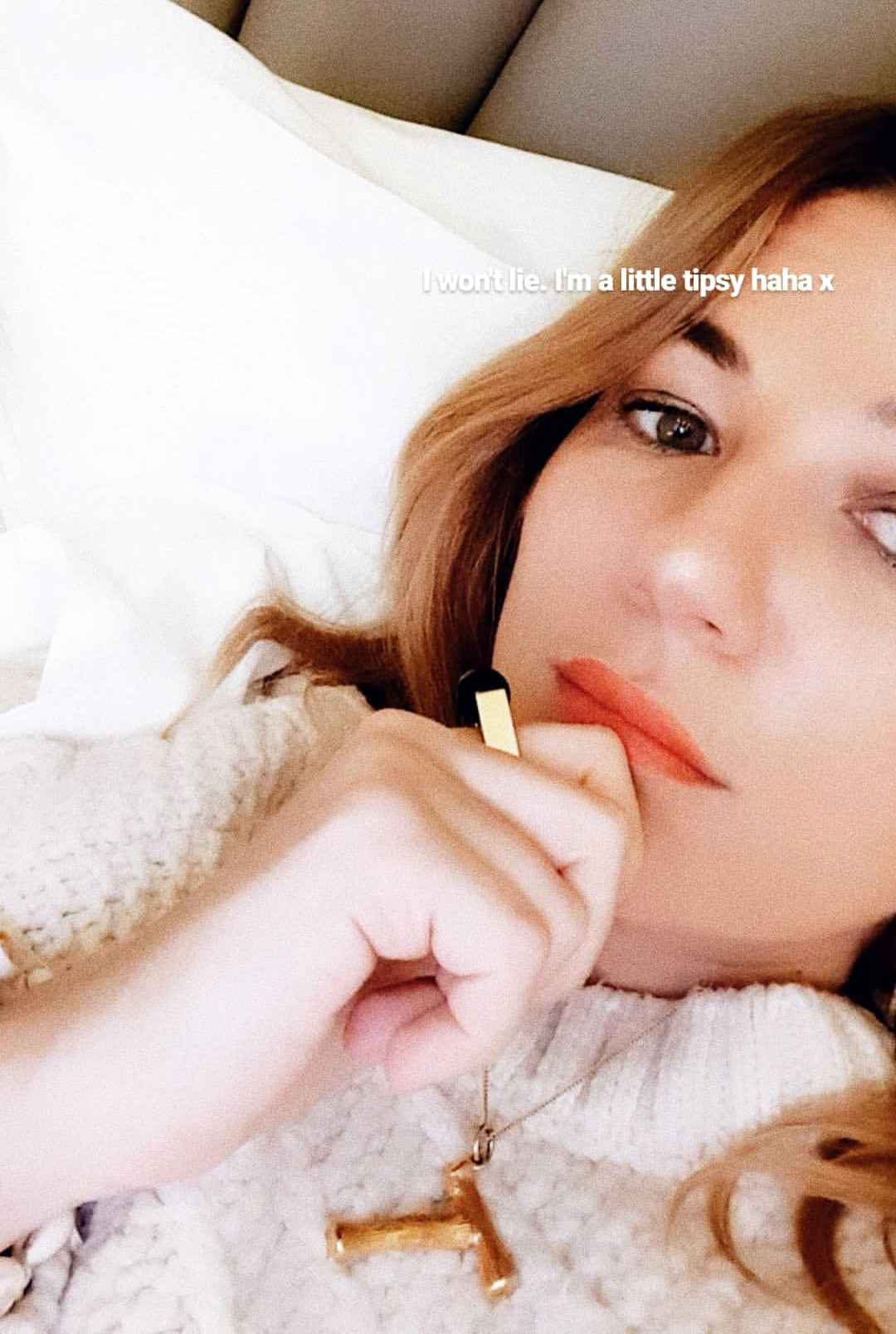 The image above was taken in my room where I needed to take a mediterranean post lunch siesta.
Would I go back to La Dame de Pic? The answer is a solid yes, despite that I often prefer to explore new venues every time I go to London. It's a chic & buzzing venue with plenty of people watching opportunities, the portions are well balanced leaving you feeling satiated but not bursting at seams and the price point is good considering the location & food quality input.
Put it on your London To Do List and if you do end up going drop me a message. I'd love to hear your thoughts. X
If you liked the post please like, share or comment. <3 LOVE Teresa